Specialists in TECHNOLOGY AND INTEGRAL SERVICES for AQUACULTUE and WATER INDUSTRIES
iRASystem
INNOVAQUA Recirculation Concept
iRASystem is an optimized system based on the automated and controlled treatment of the culture water that allows the reuse through solids removal, biological purification, chemical adaptation, sterilization, degassing and oxygenation.
iRASystem is the result of INNOVAQUA long-standing experience in designing and installing Recirculation Aquaculture Systems around the world.
iRASystem is an integrated solution including the following benefits:
Maximizes growing rates
Minimizes water consumption
Optimizes the available production space
Reduces energy and operating costs
Complete parameter control
Biosecurity
Optimizes waste management
Maximum Effectiveness
iRASystem achieves full effectiveness using the latest technology and selecting materials and equipment of proven quality, most of them exclusive or in-house designed.
Download Dossier (PDF)
iRASystem
An integrated solution including the
iRASystem can be installed for fish, shellfish and crustacean farms, both for fresh and salt water, research or production centers, brood-stock or on-growing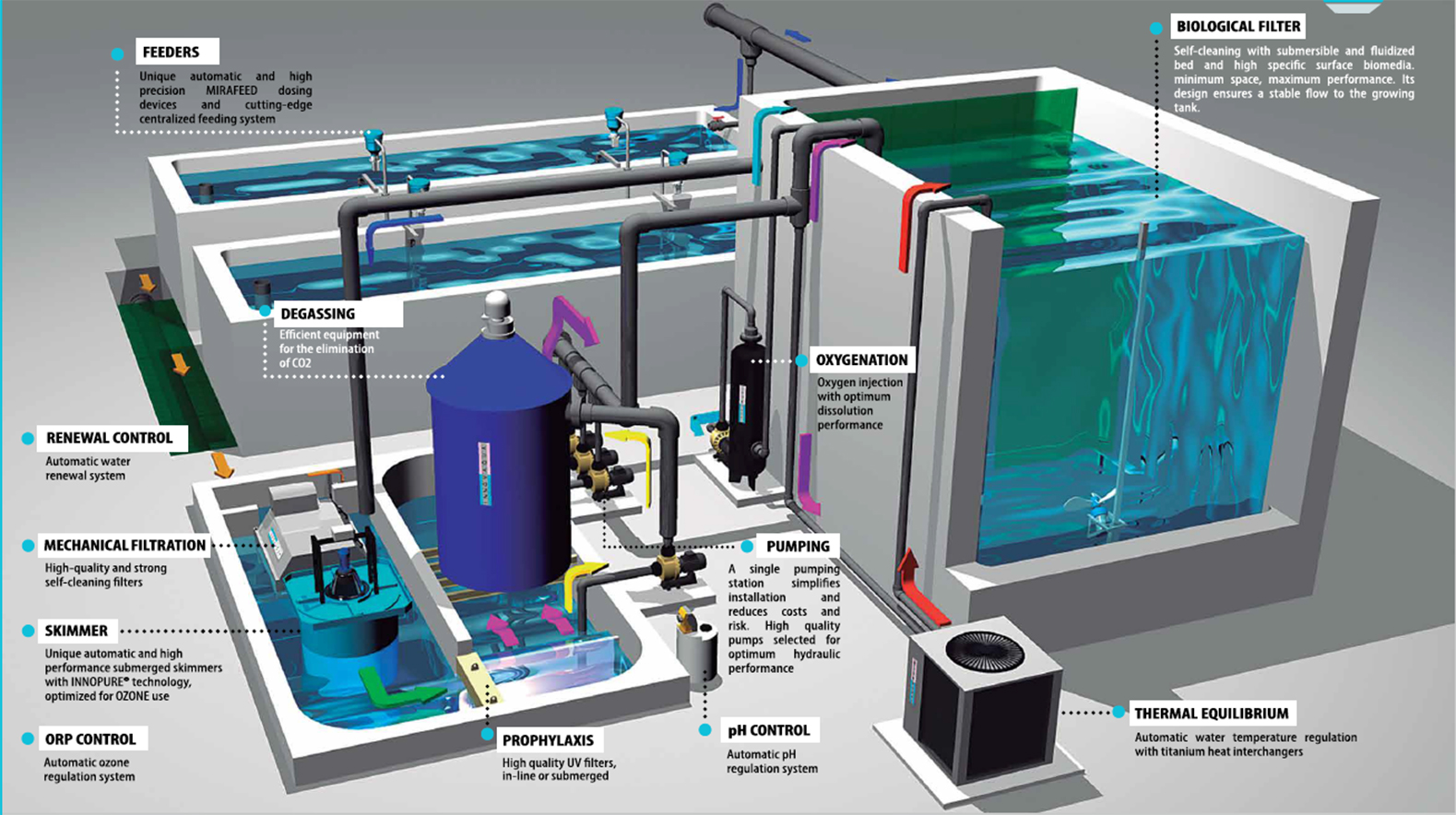 Monitoring & Control
Exclusive MIRANDA system with specific latest generation sensors an self-cleaning mechanisms