Specialists in TECHNOLOGY AND INTEGRAL SERVICES for AQUACULTUE and WATER INDUSTRIES
Water Treatment
Technology for the treatment of water from aquaculture and agro-industrial processes for environmental improvement.
Acquaecoremedy is the environmental division of our group of companies dedicated exclusively to the recovery and reuse of water from agro-industrial and aquaculture sources, specializing in treating water discharged from RAS aquaculture systems.
We offer systems and equipment for water treatment, using our patented technology that delivers high-efficiency purification results with minimal energy consumption.
We design and build treatment plants using both traditional technologies and the latest, most efficient methods suitable for discharge with specific purification needs.
We Connect Your Company to the Circular Economy
Our expertise in water recovery helps reduce issues stemming from greywater so that it can be reused for secondary purposes, thus contributing to the new zero-waste economy.
To determine the requirements of new systems in terms of aeration, oxygenation, and recirculation, our projects are supported by technical, biological, and engineering consulting.
Water Oxygenation Technology for Environmental and Agroindustrial Process Improvement/h3>
Automation and Control
The solutions we provide integrate the monitoring and automatic control of equipment to achieve optimal performance through our exclusive MIRANDA system.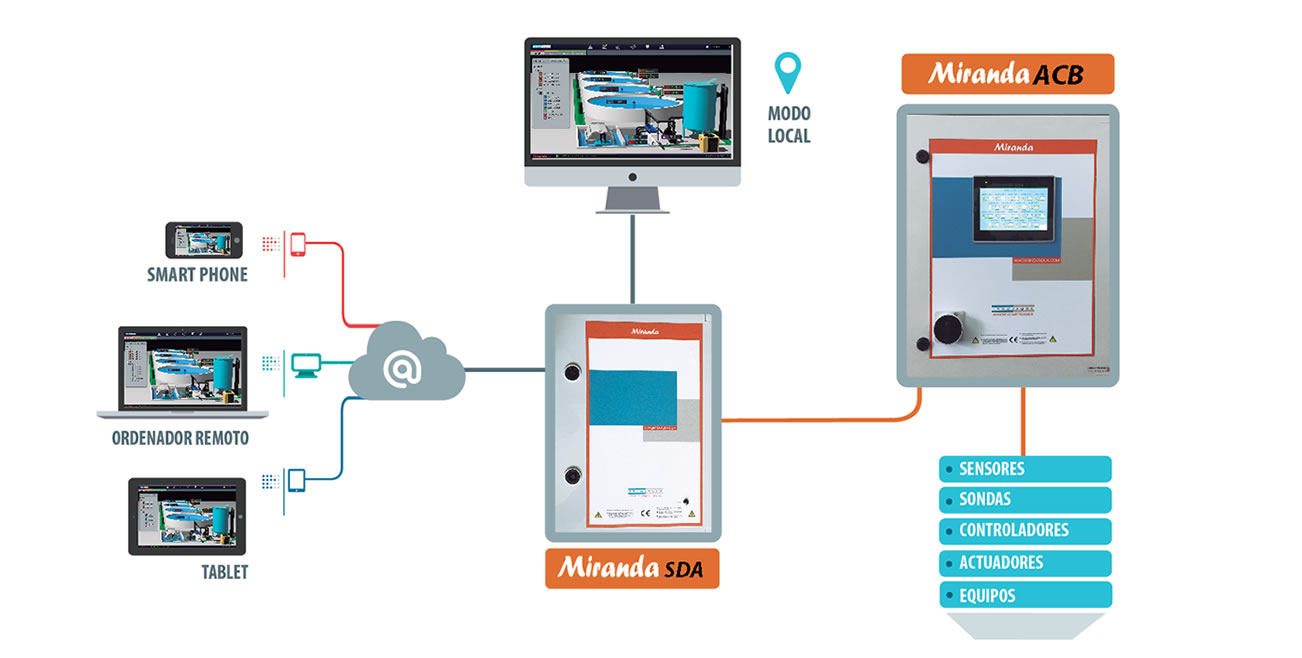 It monitors and controls in real-time, both on-site and remotely, the key parameters and elements of the installations, displaying the proper operation of the system.
It allows for sending alert messages in case of malfunctions or if any of the monitored parameters reach a critical level.
Its robust design enables reliable and straightforward storage of various installation data, as well as its graphical and user-friendly presentation, facilitating the technical traceability of the system.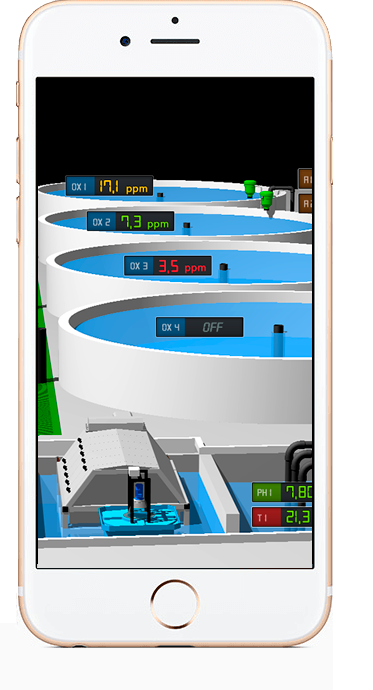 Control and monitor your systems
Our reliable and robust tools allow you to monitor and control, both on-site and remotely, the key parameters and elements of the installations in real-time.
More